Introduction
Solid Carbide Engraving Taper Ball Nose Tools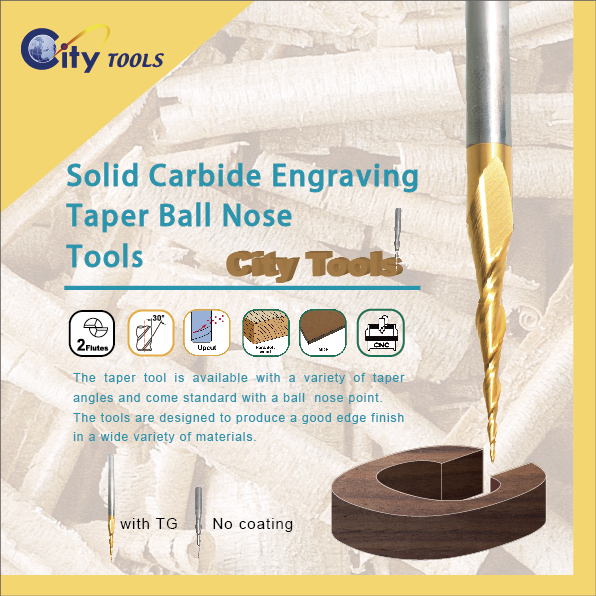 ★ Solid Carbide Engraving Taper Ball Nose with 2 Flute with TG coating

★ Engraving Taper Ball Nose

★ Usage:natural wood and wood composites.

★ Remark:Custom sizes available per your specifications.
---
★ Type:ZTA200-8302
The taper tool is available with a variety of taper angles and come standard with a ball nose point.
The tools are designed to produce a good edge finish in a wide variety of materials.
City Tools provides high quality and durable tools.

Made in Taiwan.
For further discount please kindly contact us by mail at intlsales@citytools.com.tw
---
Hot :