Introduction
Uneven flute and Variable helix angle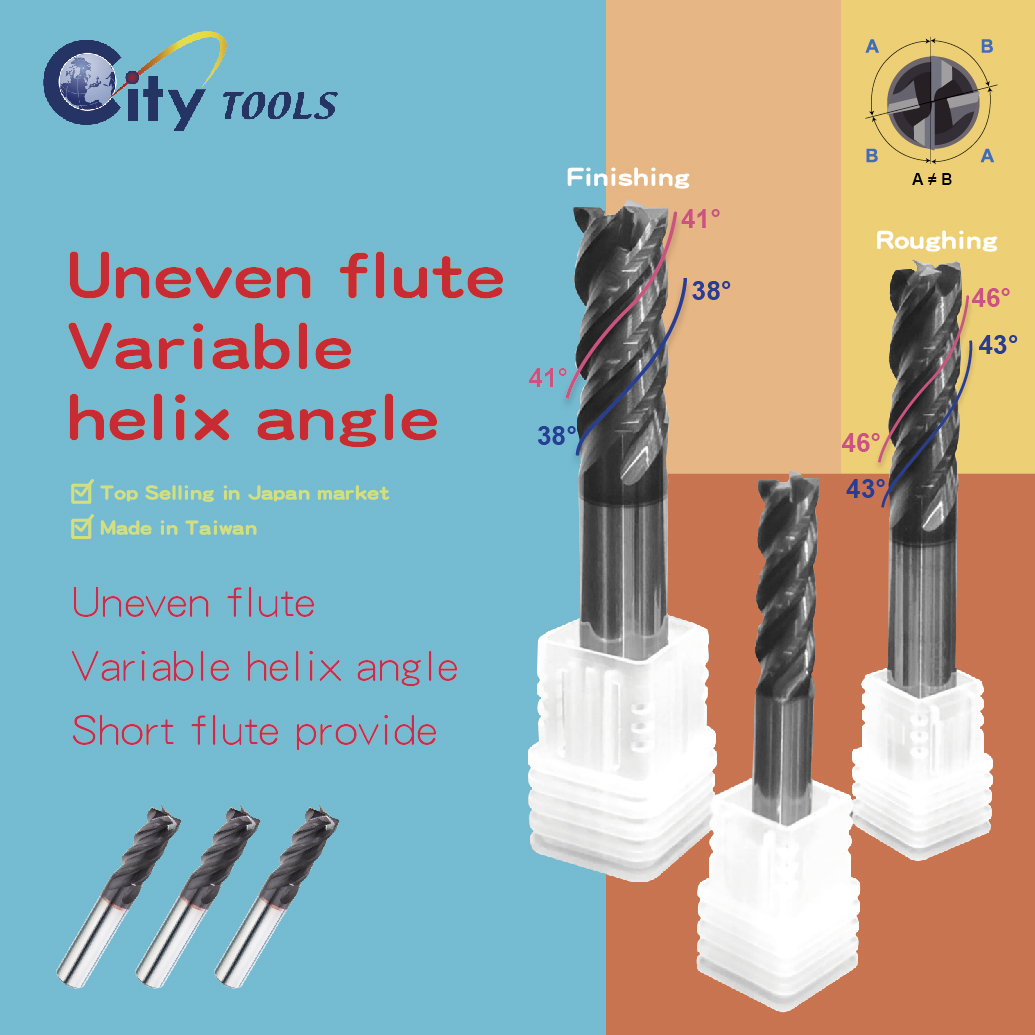 ★ Uneven flute and Variable helix angle with TA Coating

★ S500IE+-11384TA Square Type - 4F End Mills 38°/41°

★ S500IE+-11434TA Square Type - 4F End Mills 43°/46°

★ Top Selling in Japan market.
★ Made in Taiwan.
---
Quality Assurance

Excellent Surface

Improve Chip Disposal

Less Metal Burr

Long Tools Life

Anti Vibration

Upgrade Coating
Good for General use material, Carbon Steel, Alloy Steel, Prehardened Steels, Hardened Steel Cast Irons, Stainless Steels.
For further discount please kindly contact us by mail at intlsales@citytools.com.tw
---
Hot :