Introduction
Chipbreaker Finisher Series type - Solid Carbide 3 flute Chipbreaker bits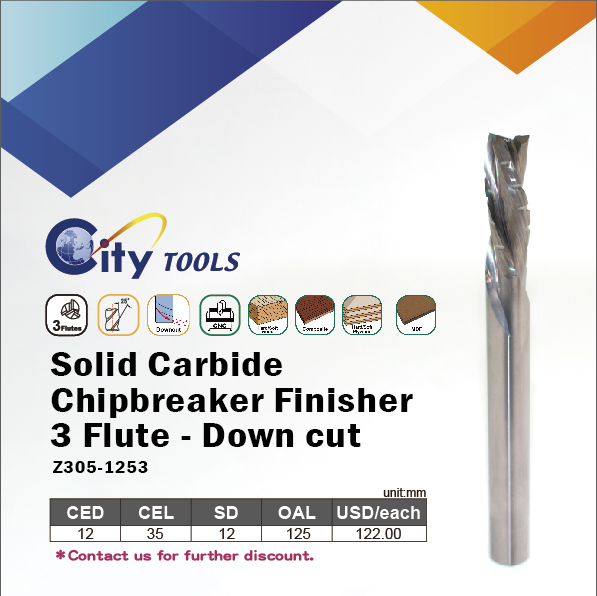 ★ Chipbreaker Finisher Series type: Solid Carbide 3 flute Chipbreaker bits

★ Made in Taiwan.

★ Usage:natural wood , composites , plywood , MDF

★ Remark:Custom sizes available per your specifications.
---
★ Type:Z305-1253
The polished flute allows for razor sharp cutting edge and easy chip evacuation. The tool is available in a upcut or down cut spiral for improved chip evacuation.

Made in Taiwan.
For further discount please kindly contact us by mail at intlsales@citytools.com.tw
---
Hot :