Introduction
Customized Product - Solid Carbide Custom tools with 4F R angle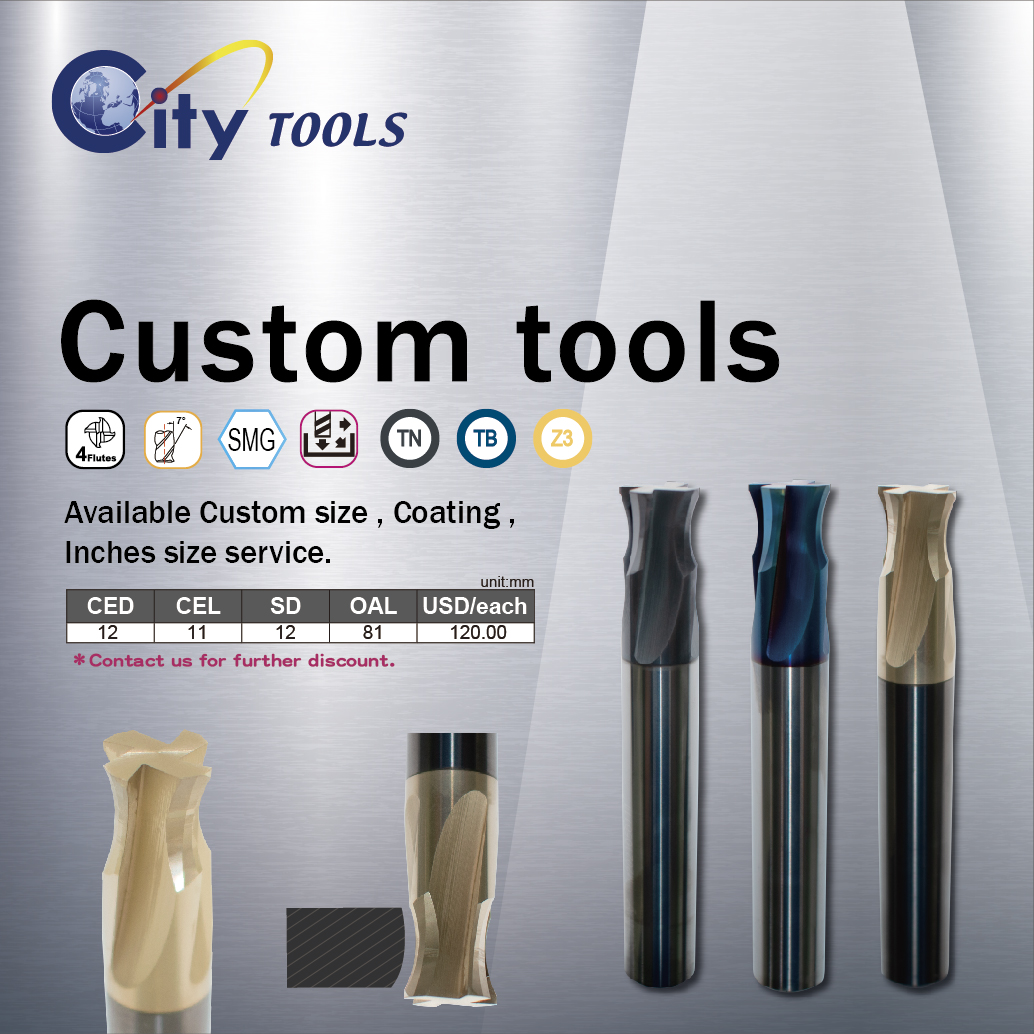 ★ Made in Taiwan.
★ Long tool life.
★With high heat resistant coating
★ Custom sizes available per your specifications.

---
★ Type:Solid Carbide Custom tools with 4F R angle
This is a customized product. If you have any needs, please send us an email to (intlsales@citytools.com.tw). We will provide you the quotation and further discount.
For further discount please kindly contact us by mail at intlsales@citytools.com.tw
---
Hot :