Introduction
V-Groove Cutters 90°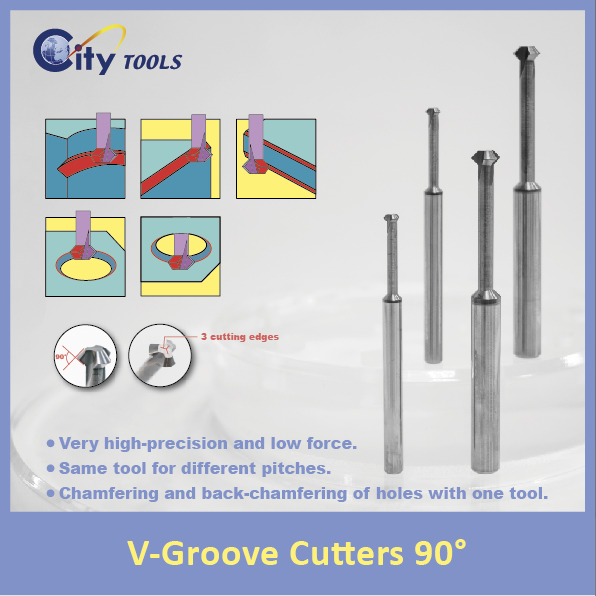 ★Three cutting edges for productivity.
★Chamfering and back-chamfering of holes with one tool.
★Very high-precision and low cutting forces.
★Made in Taiwan.
---

★ Type:VF100+-11903TN
FRONT and BACK chamfering.
V-Groove Cutters 90° have a constant relief profile which results in a high quality surface finish.Suitable for longitudinal or interpolated machining on front and back faces of holes and surfaces.
The coating we chose is characterised by a high hardness and a good thermal resistance.
For further discount please kindly contact us by mail at intlsales@citytools.com.tw.
---
Hot :