Introduction
Ball Nose Type 2F End Mills 30° Long shank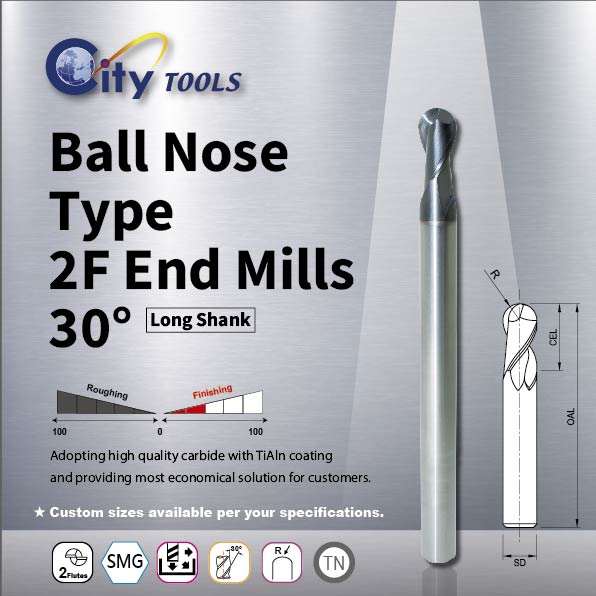 ★ Ball Nose Type 2F End Mills 30° Long shank
★ TN Coating.
★ Made in Taiwan.
★ Top selling in Japan market.
★ Custom sizes available per your specifications.

---
Adopting high quality carbide with TiAln coating and providing most economical solution for customers.

★ Type:S500+-83302TN
This is a customized product. If you have any needs, please send us an email to (intlsales@citytools.com.tw). We will provide you the quotation and further discount.
For further discount please kindly contact us by mail at intlsales@citytools.com.tw
---
Hot :